NYC
December 20, 2018
Arriving in New York
Everything went well flying from LA to JFK. We had a SuperShuttle pick us up at 8 o'clock and there was very little traffic to the airport. We got into the airport and checked in our luggage and everything went smoothly. For some reason I got checked very thoroughly by TSA - it was a little exciting. Our flight left on time and we got to JFK with no problem. From JFK we took a Lyft to the apartment, it was about an hour drive from the airport. The apartment wasn't as good looking as it shows on the website. I think from now on I'm gonna stop renting through rental sites and just go directly to hotels. We can afford it, and it's usually a lot more comfortable and less "yuckie".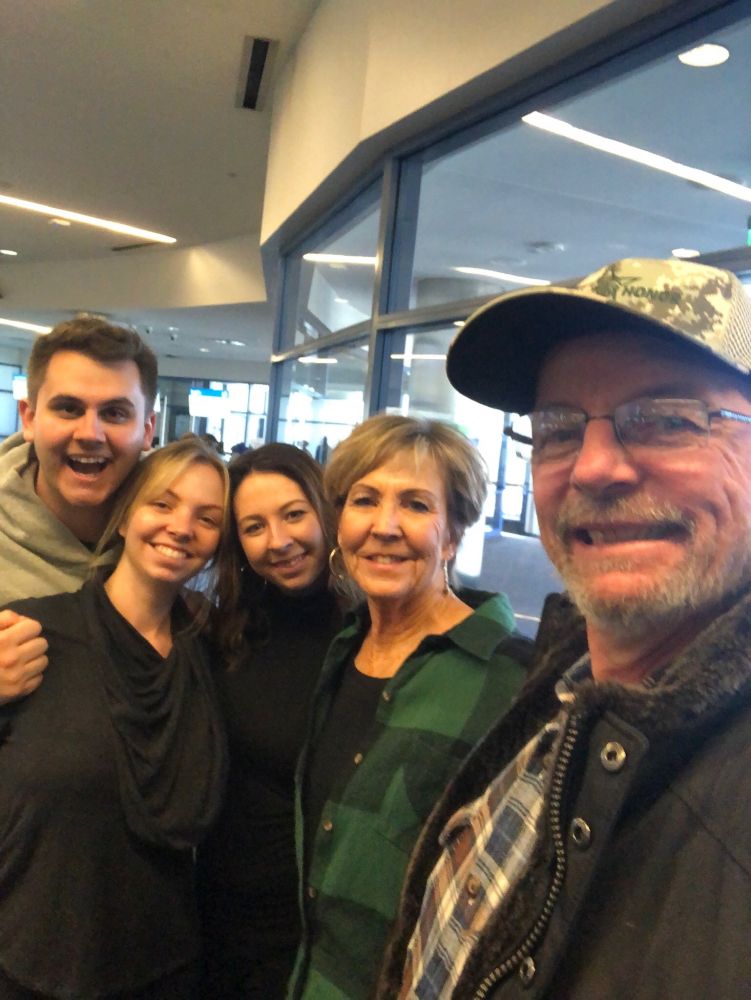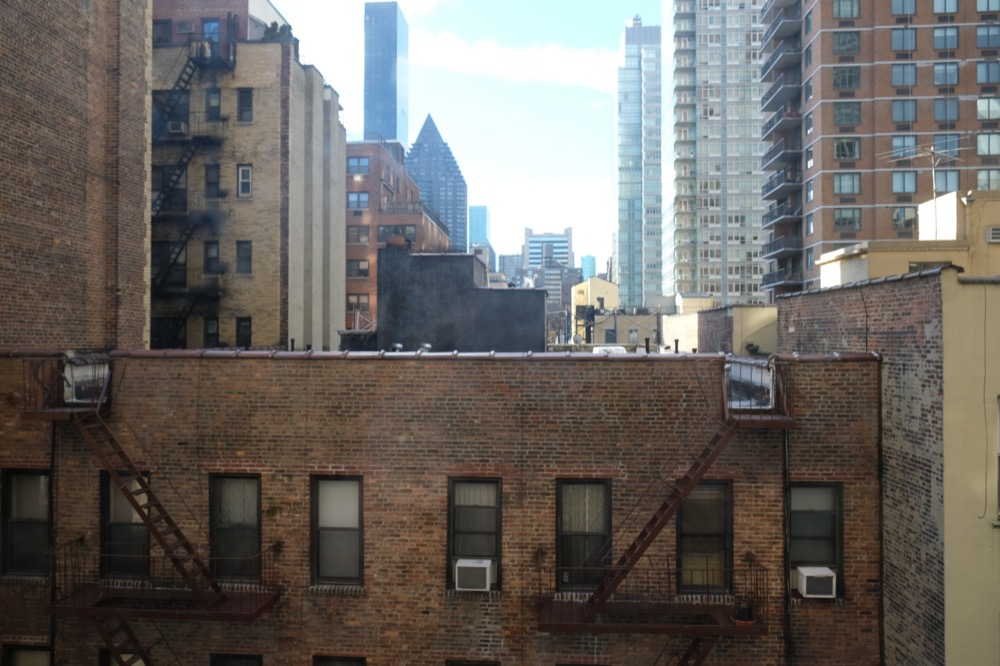 December 21, 2018
Our rainy first day
We woke up a little bit later on Friday because of the time change, and it was raining all day long. We did however manage to go out for a walk and see some of the sites. We went to Grand Central Station and looked around and I got to go to the Apple Store there. We also visited Saint Bart's Episcopal Church which is really quite spectacular and was really close to our apartment. We ended up getting weekly subway passes which really came in very handy. We used them a lot throughout the trip and I really don't mind the subway - it's kind of a fun way to travel. We took the subway to Rolf's German restaurant to see what it was all about. It's supposed to be very Christmassy inside decorated floor to ceiling. Unfortunately we didn't have reservations and the line to get in was over an hour and a half long so we decided to pass on that and just go for a walk around the area. We stopped by the Flat Iron building which is kind of cool and had a bite to eat at Eataly, a little grocery/restaurant area near the Flat Iron building. We took the subway to Rockefeller Center and we saw the huge Christmas tree and all the people ice-skating. We didn't partake in skating since I wasn't familiar with the hospitals in the area. We went inside FAO Schwartz and looked at all the toys. While at Rockefeller Center we watched a beautiful light show on the side of Saks Fifth Avenue building (which is actually on 5th Ave.). We also went inside St. Patrick's Cathedral next door to Saks but we only went into the entryway because there was a mass in progress.
December 22, 2018
9-11 Memorial
Saturday morning was our first scheduled event. We had tickets to see the World Trade Center 9-11 Memorial at 11 AM. We walked down to the subway entrance and had some breakfast at Starbucks and then took the subway down to the World Trade Center. It was a very moving place and it is quite a moving memorial for such a tragic event. I have to admit that most of us were very emotional. After the memorial we went to Wall Street and looked around there. We saw the New York Stock Exchange, the Trump building, and Brandon got a picture of himself in front of the bull. We grabbed a bite to eat and then took the ferry to Staten Island so that we could pass by the Statue of Liberty. It was getting kind of late at night and we were losing our light but we could still see it pretty well. It was a lot of fun and the ferry was free. After we got off the ferry we took another subway ride to Greenwich Village and walked around Greenwich Village and Soho. And of course I managed to stop in and see the Soho Apple Store. We stopped at Washington Square Park and looked at the Washington Arch which is quite amazing. There was also a piano player in front of the arch out in the cold weather with a big grand piano playing music with people lying underneath listening - it was quite the spectacle. We stopped one more time in Grand Central Station for dinner, it was so packed it was difficult to eat there but we managed to get a good old fashioned New York hotdog.
December 23, 2018
Broadway play BOM
We slept in this morning since we just wanted to get ready to go to the play. We wanted to see a play on Broadway and we got tickets to Book of Mormon. The play itself was pretty good a little bit sacrilegious, actually a lot sacrilegious but it was entertaining. After the play Brandon went to see a Rams game at a local pub while the rest of us went back to the apartment and changed clothes. We took the subway back to Times Square where we met The Julianna Family and had dinner at Dallas BBQ off of 42nd St. The food was really good and it was fun to have family together at Christmas.
December 24, 2018
Jan's sick!
Jan woke up this morning with a really bad sore throat and a terrible case of laryngitis. I took the kids to breakfast and we stopped off and got Jan some medicine at the local drugstore while she stayed in bed. After that Sara and Brandon went exploring down by the Brooklyn Bridge area and Sam, Jan and I decided to have a day of rest so we could all relax and Jan could start to feel better.
December 25, 2018
Christmas Day in New York
We originally planned to get dressed and go to mass at St. Patrick's Cathedral for Christmas. Jan really wanted to go to midnight mass the night before, but they were sold out of tickets for that mass. Hard to believe that they actually give out tickets to a mass but I guess it's so popular they had to. As it turns out Jan was too sick to attend mass on Christmas Day so we ended up watching the mass on her laptop via a webcast. After the mass Sam and Sara & Brandon and I went to Central Park to look around while Jan stayed back at home and tried to get some needed rest. We made it only halfway through the park because it was so cold and Brandon was really starting to feel miserable with all of his allergies. Sara & Brandon split off so that Brandon could find a drugstore and get some meds for his allergies, while Sam and I kept going a little bit further down to Bow bridge where I wanted to take some more pictures. Sam and I went back to the apartment using the subway and actually beat Sara & Brandon back. Later that day we ended up going to dinner at Katz' deli, something Brandon really wanted to see, and being a Jewish deli, it was one of the few places open for dinner on Christmas Day. We brought back grilled cheese and Matzo ball soup for Sam and Jan.
December 26, 2018
Last Day
Our last day in New York City. Jan rallied to go to the Rockettes show. I didn't want her to get too cold so we took a Lyft to the show and we got in pretty quickly without having to stand out in the cold. The show was a Rockettes Christmas special and it was really good - we enjoyed it very much. After the Rockettes show we went to the Top of the Rock which is the observation tower at the top of Rockefeller Center. It was really blowing hard and really cold up there but we managed to get a few pictures and then headed back down and had some lunch. After that we headed back to the apartment and spent the rest of the day packing and getting ready to leave. We enjoyed New York but didn't like the apartment very much and we were ready to get home to our nice warm beds.